RecruitLOCAL
A global company with a local reach.
When Comcast wanted a brand to connect local job seekers with employers they came to us. RecruitLOCAL is a site for access to local jobs, events and resources. Reusing funcitonalities that its parent company (AJE) provides RecruitLOCAL was immediate;y established as a value add for anyone looking to hire or get employed. Potential users would be exposed to RecruitLOCAL through various channels such as community based organizations and One Stop career centers, and through events like job fairs and networking events.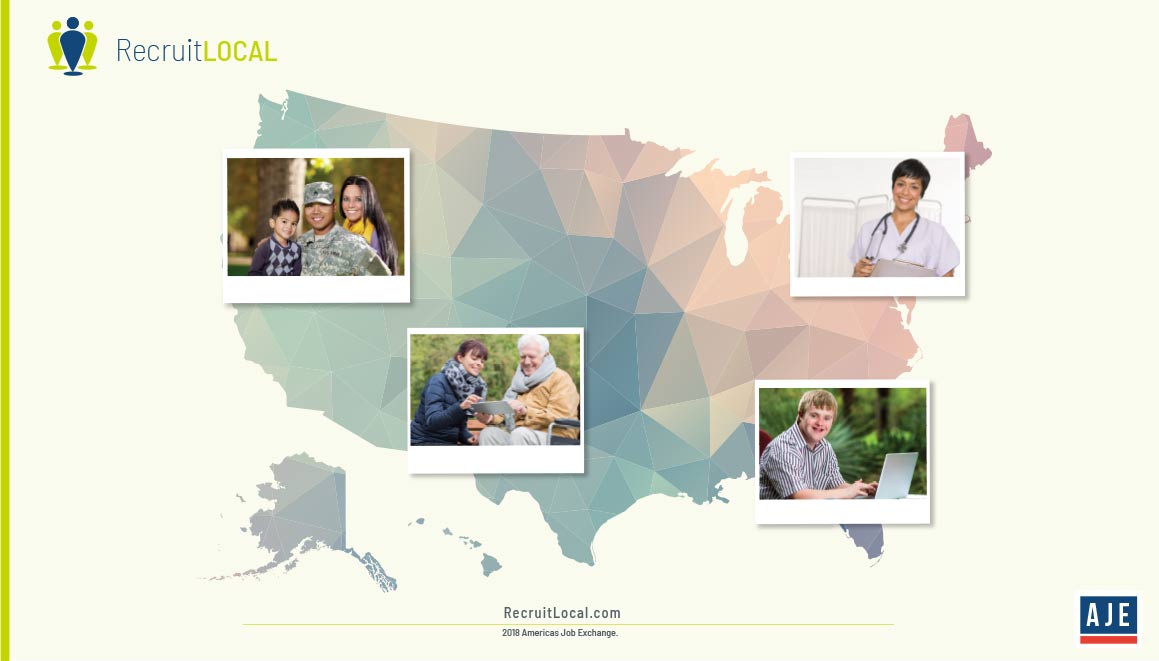 Personal
"Americas Job Exchange" - its a mouthful. Especially when you need to say it multiple times in a day. We started to refer to them as "AJE". We found out other companies did too. We built our church on "AJE".
Local
Sub-projects use one "AJE" logo - with different colors and content to differentiate.